I have been honored with the title of Mixologist for this weeks #MTMMixer - I do not want to leave the awesome hostesses hanging - so scroll on down and link it up! Make sure you follow the rules though - you do not want to get my hubby bouncing this party! :-)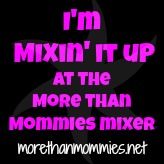 Here are the 'Rules' for the Mixer.
(Don't make us post bouncers at the door.)
Follow the Life of The Party -

Paula at Call Me PMC

- We will choose our Next LOTHP from those who link up their twitter handle. Use our hashtag #MTMmixer when tweeting so we can keep up with you there!

Follow our Mixologists - This week our Mixologist is

Mel at My Imperfect Life

- Every week we will choose one participant to get our party started at the #4 slot. All you have to do is link up under the first Linky (and follow the "rules") to be considered!

Follow the person directly BEFORE you on the hop!

Finally, we ask that you post one (or both!) of the following buttons in either a post or on your sidebar to let other people know where you are partying today!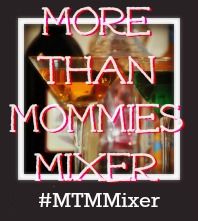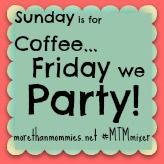 Now, let's get this party started right!
Link Blogs Here:
Link G+ Profiles Here:
Link FB Pages Here:
Link Twitter Handles Here:
Link Pinterest Pages Here:
If you like this post, don't forget to share it below.
Don't miss a single post, subscribe via e-mail now.