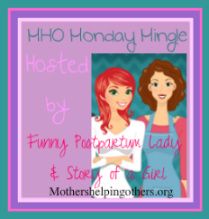 Do you take family vacations? We are more of a Day Trip kind of family, but we do like to get up to my mother's cabin in the NC mountains when we get a chance.
Did you take family vacations as a kid? To Grandma's :-) She was 3 states away, and it was always an adventure - so to us, that was a vacation :-D
If so, what is the one you remember the most? When I was 6, it was Christmas, it snowed (which doesn't happen often in Charleston, SC) and I got in trouble for wearing my brand new corduroys to play in the snow :-)
What is your dream vacation, as a family, a couple or even alone? I have two - a cruise - I would love to go on a cruise either with my family or with my my husband. The second is a trip to Autralia and New Zealand - I would love to take at least 2 weeks to explore both countries.
What is your preferred method of traveling? Ex. flying, driving, taking a train, a cruise? While flying is quicker - I do love the drive if it is 8 hours or less away..
Have you already made vacations planned for this summer, or are you planning a "staycation"? If we can get it in the budget, we are trying to get to Atlanta for the zoo and the aquarium.